Stars of the Ocean Musical

The large-scale original musical "Stars of the Ocean Musical" is the first batch of large-scale stage plays and works from Hong Kong and Macao funded by the National Arts Fund in 2022.
The Musical is created based on the life and historical stories of the people's musician Xian Xinghai, who had made great contributions to the modern Chinese music. Xian Xinghai had in-depth connection with Macao and was born in a fisherman's family in Macao. After assiduous and diligent studies, he mastered both Chinese and Western music techniques. Throughout his short lifespan of forty years, he produced a legacy of masterpieces. His musical compositions lifted supreme spirit of national salvation in the wartime, especially the "Yellow River Cantata". With the "roar" of the Yellow River ringing out loud all over the country, it is still very popular in the present days. And the masterpiece will surely inspire Chinese people to rise in great vigor for the fate of China from generation to generation.
VENUE
The Londoner Theatre
DATE & TIME
2 September 2023 (Sat), 3:00pm

(
Cancelled
)
2 September 2023 (Sat), 8:00pm
3 September 2023 (Sun), 3:00pm


3 September 2023 (Sun), 8:00pm
CATEGORIES
Musical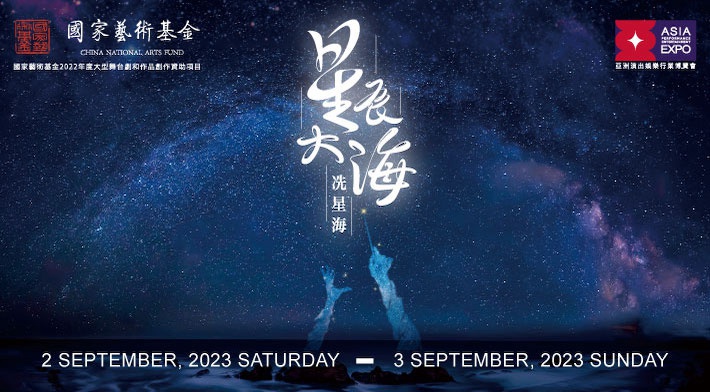 Show Ticket For One:

VIP Reserve: MOP/HKD 380
A Reserve: MOP/HKD 280
B Reserve: MOP/HKD 180

Discount offer
20% discount for holders of valid Macao ID Card, Macao Teacher Card, full-time Student Card, Senior Citizens Card and Disability Assessment Registration Card.

*To ensure a successful admission, please purchase the show tickets from authorized channels only.
To check the validity of your ticket, click here.