THE ST. REGIS ATHLETIC CLUB
The St. Regis Athletic Club offers a state-of-the-art facility featuring the latest equipment to ensure an exhilarating workout.
Bespoke Fitness Journey
The St. Regis Athletic Club is located on the eighth floor. Floor to ceiling windows allow for natural daylight to enhance your experience. It is fully equipped with Technogym equipments, from elliptical machines and treadmills to stationary bikes. Each machine is integrated with individual television sets and advanced cardiovascular monitors so that you can enjoy your workout as you track your activity levels. The fitness center is also furnished with wall mounted televisions so you can watch your favorite programs. Whether you are looking to work up a sweat or concentrate on strength training, you can create your own customized workout from our range of wellness systems.

The Multi-function Room in the St. Regis Athletic Club is where we conduct classes such as aerobics, pilates and yoga. This room also offers plenty of space for warm-up and warm-down sessions after your workout.

Our team of fitness instructors offers personal training sessions and will tailor specific programs depending on your requirements. This service is available to both individual and group programs.
After the workout, recharge body and mind in the sauna, and soothe any fatigued muscles in the whirlpool. Changing rooms are also conveniently located nearby. Our fitness center reception desk can provide Bluetooth headphones and Wi-Fi is accessible throughout the facility.
Guests must be 16 years of age or older to access the fitness center.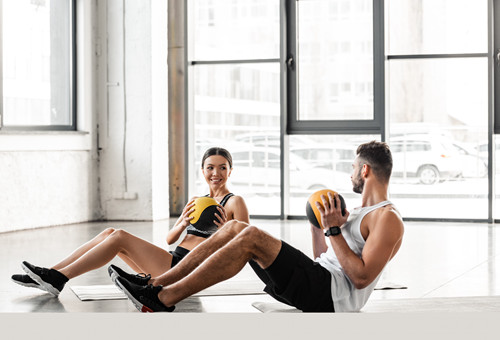 Bespoke Fitness Journey
Begin a bespoke fitness journey at The St. Regis Athletic Club, with unique privileges to leverage your ultimate fitness goals and experience our fitness facilities.
GENERAL INFORMATION
OPENING HOURS:
6:00am – 10:00pm

---
LOCATION:
8th floor, St. Reigs Macao