Harry Potter™: The Exhibition
Coming 15th December 2023 ⋅ The Londoner Macao

Celebrate the film-making magic and more of the Wizarding World!
Harry Potter™: The Exhibition is a groundbreaking touring exhibition that celebrates the iconic moments, characters, settings, and beasts as seen in the Harry Potter™ film series and the Wizarding World. Through best-in-class design and innovative technology, this exhibition delights visitors with original props, costumes, and powerful storytelling.
THE EXPERIENCE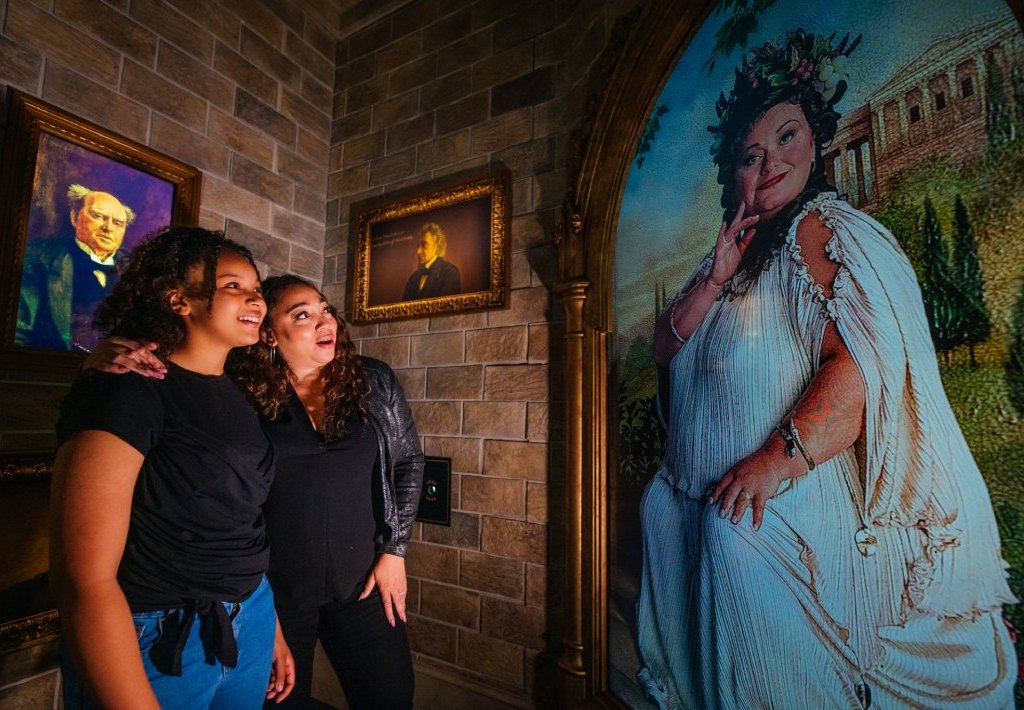 EXPLORE BEHIND-THE-SCENES MOMENTS
Celebrate iconic moments, props, costumes, characters, and locations from the Harry Potter film series, as well as the expanded Wizarding World - including some of the favourite creatures and stories from Fantastic Beasts™ and Harry Potter and The Cursed Child™.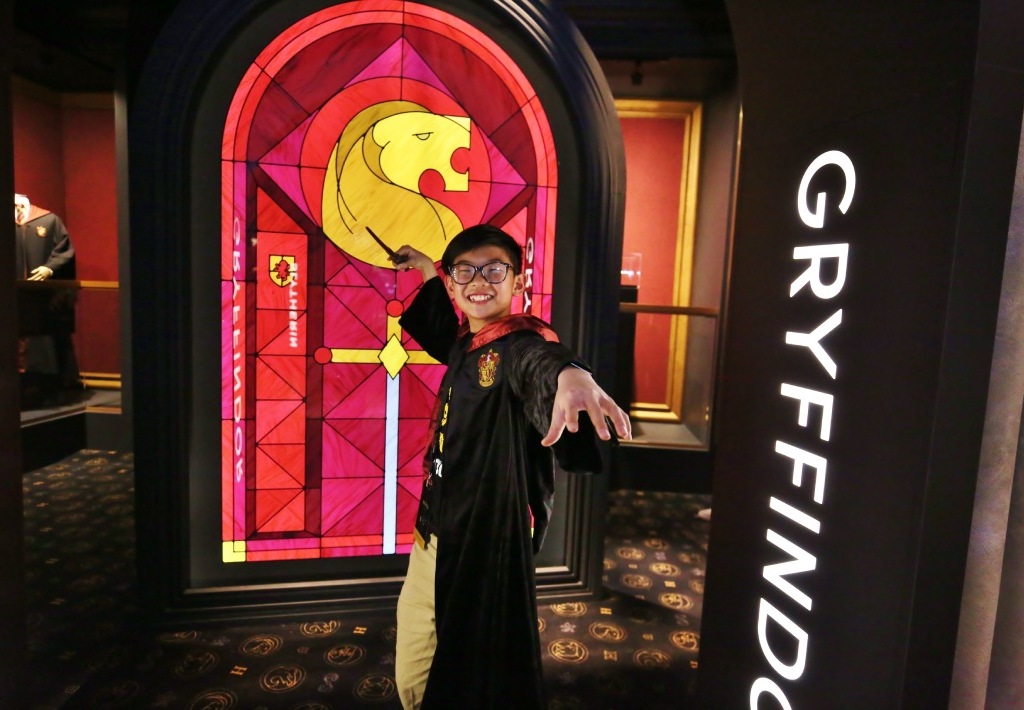 INTERACTIVE STORYTELLING AND IMMERSIVE TECHNOLOGY
Choose your favourite Hogwarts™ house, wand, and Patronus to begin a personalised journey through this immersive experience: plop down in Hagrid's™ giant chair, squeeze into the Cupboard Under The Stairs, and practice your Quidditch™ skills by throwing a Quaffle, all while learning behind-the-scenes filmmaking details.
FREQUENTLY ASKED QUESTIONS
What hours is the exhibition open?
The exhibition is open daily from 11:00am -7:00pm; last admittance at 6:15pm.

At what age do children have to buy a ticket?
All guests ages 3 and up require a ticket for entry. Children ages 2 and under are free to visit, and do not need a ticket. Children under the age of 12 must be accompanied by an adult at all time. Due to restrictions within the venue, strollers are not permitted inside the exhibition.

What age is Harry Potter™: The Exhibition suitable for?
Guests of all ages can experience Harry Potter: The Exhibition, however, some immersive elements may be scary for young audiences.

How long will my visit take?
The exhibition is self-guided, and we expect guests to spend 60-90 minutes exploring.

What if I'm running late to my time session?
Our sessions are sold in 30-minute increments, you will have the full 30-minute window to arrive for your session. If you are later than 30min, we will be able to accommodate you in the following session as long as space allows.

Can I leave and come back?
Tickets for the exhibition provide one-time entry. Once guests are inside the exhibition, they may not re-enter. Should a guest need to step out of the exhibition for an emergency, please notify the nearest staff member.

What is the bag policy?
Oversized bags and backpacks may be asked to be checked at the hotel concierge during periods of high visitation with charge.

Can I bring my stroller and luggage inside the exhibition?
Please note that due to space limitations, strollers and luggage are not permitted.

Can I bring food and drinks inside the exhibition?
Food and drinks are not permitted inside the venue.

Is there a photo policy?
Small hand-held cameras and phones are welcome, but please note that we do not allow professional camera equipment such as external lighting and tripod inside the exhibition. We encourage guests to take plenty of photos during their visit - feel free to tag us on social media @harrypotter_exhibition, #HarryPotterExhibition and #HarryPotterExhibitionMacao!

Is your exhibition accessible for guests with disabilities?
Yes! Each location is accessible to guests with limited mobility. For guests with hearing disabilities, closed captioning subtitles are available on most of the galleries' media screens.

To view the complete FAQ, please click here.